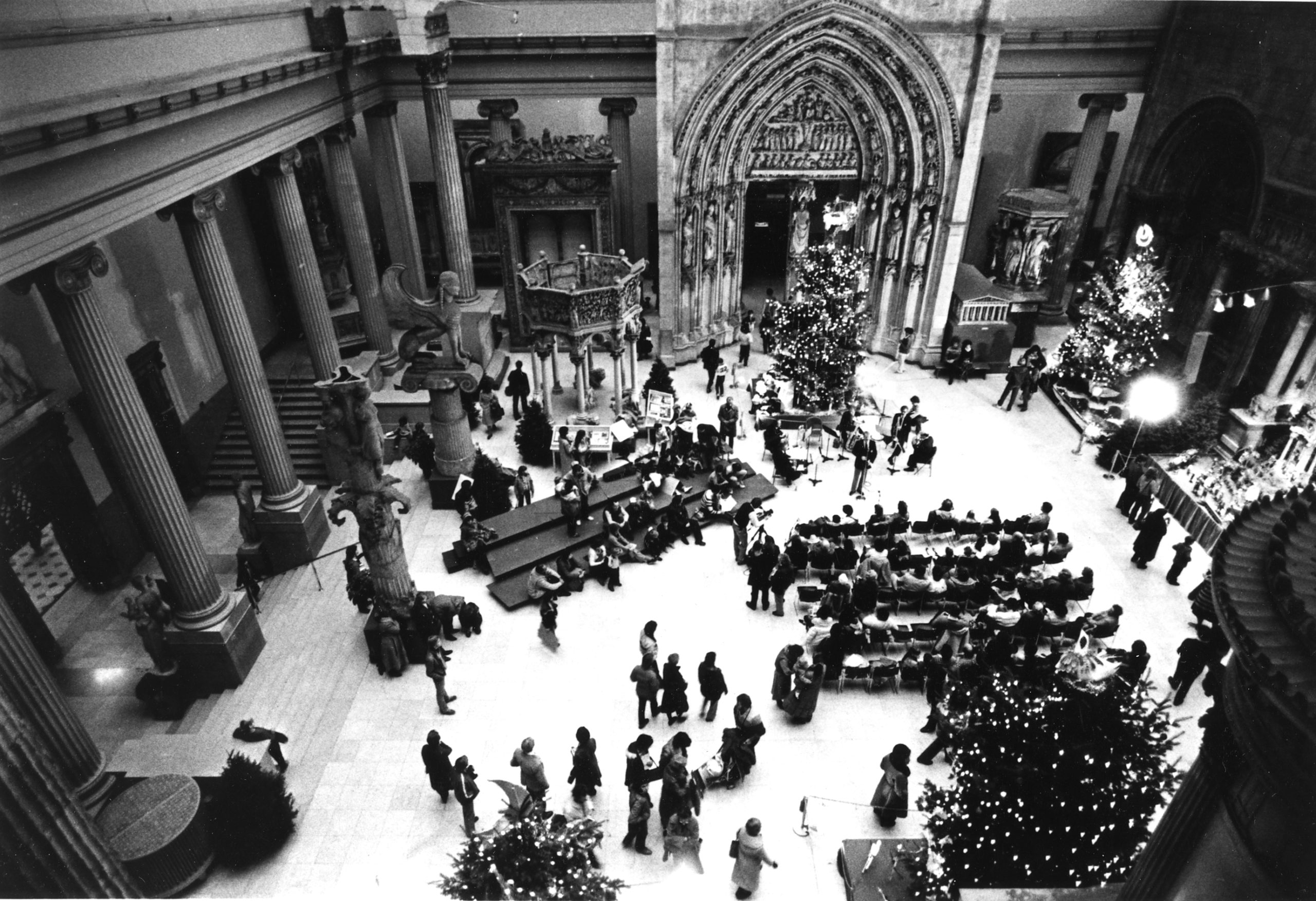 The Carnegie Trees Tradition
The annual installation and decoration of the Carnegie Trees–soaring evergreens in the Hall of Architecture–honors the signature tradition of the Women's Committee of the Carnegie Museum of Art. Established in 1961, the decorated trees attract over 75,000 guests to the museum during the holiday season. The Women's Committee has underwritten the expense of the tree exhibition as our gift to the Pittsburgh community since its inception.
BEDAZZLED: Celebrating the Diamond Anniversary of the Carnegie Trees
To celebrate the 60th anniversary of this long-standing tradition, this year's installation is titled BEDAZZLED: Celebrating the Diamond Anniversary of the Carnegie Trees. From November 20, 2021, through January 10, 2022, the 
Hall of Architecture
 will be transformed into a winter-wonderland featuring five soaring Fraser Fir trees will be magnificently lit and adorned with hand-made ornaments.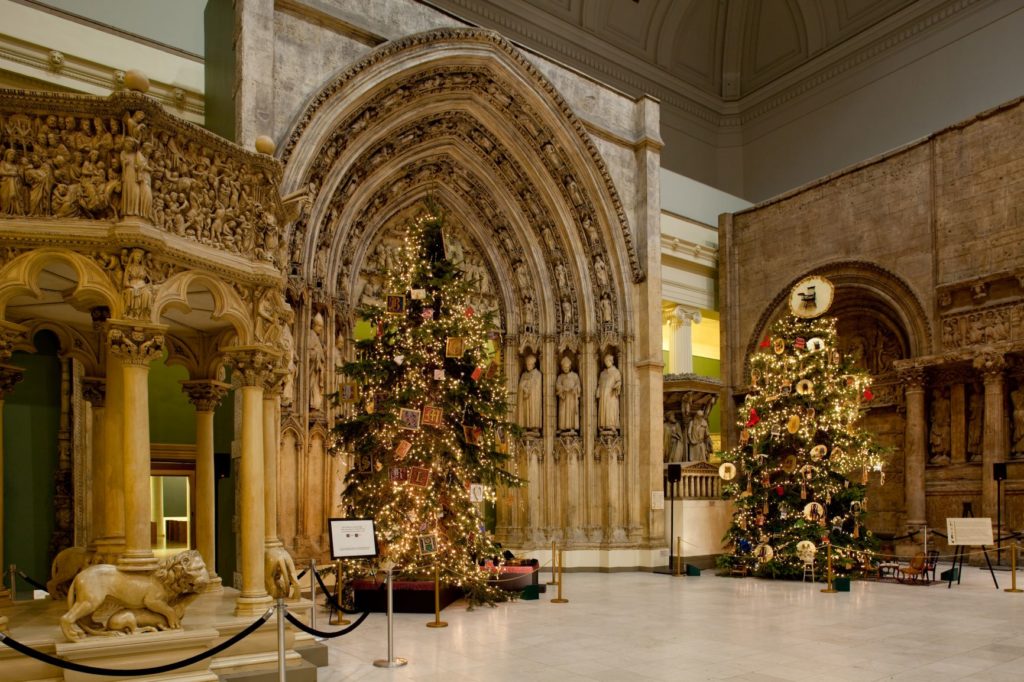 The Women's Committee wishes to extend a special thanks to
Calligraphers Guild of Pittsburgh
Culinaire
Dreadnought Wines
Peter Kyne and Eisler Nurseries
Scattaregia Design
Steel Strings Ensemble
The Staffs of Carnegie Museum of Art and Natural History
The Staff of Carnegie Museums of Pittsburgh
Vivian Benter
Betsy and Doug Branson
Ann and Paul Bridges
Ellen Still Brooks
Nancy Scarton Chaplin
Rita Coney
Lynn and Chip Desmone
Deborah Dick and Arthur Stroyd
Mr. and Mrs. John W. Eichleay, Jr.
Edith H. Fisher
Dawn and Chris Fleischner
Mary Louise and Henry J. Gailliot
Barbara and Mike Granito
Marcia M. Gumberg
Janet and Bill Hunt
Katie Jones and Nicholas Griswold
Ramsey and Mike Lyons
Susan and Marty McGuinn
Peggy and Steve McKnight
Gail and Tom Murphy
Kennedy and Gordon Nelson
Carrington North and Douglas Holmes
Sloan and Alex Overstrom
Helana and Bill Pietragallo
Gabriela and David Porges
Virginia Simmons
Mrs. Lea H. Simonds
Mary Margaret and Lloyd Stamy
Mr. and Mrs. Peter N. Stephans
Barbara and Ngoc Thai
Janie and Harry Thompson
Mr. and Mrs. James M. Walton
Liz and Dan Wilson
Brian Wongchaowart
Women's Committee, Carnegie Museum of Art
Lynn Desmone, President
Event Co-Chairs: Vivian Benter, Kate Freed, and Loretta Stanish
Carnegie Trees through the years...
The Women's Committee operates as an independent, non-profit 501(c)(3) corporation registered with the Commonwealth of Pennsylvania. A copy of the registration and financial information for the Women's Committee, Carnegie Museum of Art, may be obtained from the Pennsylvania Department of State by calling toll-free: 1.800.732.0999 within Pennsylvania. Registration does not imply endorsement.