THE MAGIC OF OUTDOOR LIVING

A Presentation By Margot Shaw
Founder and Editor-in-Chief of FLOWER Magazine
Wednesday, April 26, 2023
Patron Party


5:30 – 8 pm




Duquesne Club
Thursday, April 27, 2023
Presentation and Luncheon
9:30 am Coffee
10 am Presentation
Followed by Luncheon


Music Hall Foyer
The Women's Committee is pleased to present Margot Shaw, Founder and Editor-in-Chief of FLOWER Magazine, as the featured speaker for On Dec 2023. Highlighting excerpts from her book, Living Floral, Margot will share her love of flowers, gardens and entertaining in a slide-illustrated lecture entitled "The Magic of Outdoor Living." With a focus on incorporating flowers in home décor and assembling festive tablescapes to entertain with flair, this is a presentation not to be missed!
The Women's Committee proudly supports the decorative arts of Carnegie Museum of Art, funding acquisitions, exhibitions, gallery design and renovations. Your support of our annual fundraisers ensures the Women's Committee's on-going financial support of Carnegie Museum of Art.



Please join us for ON DEC 2023!
Special thanks for the generous contributions from: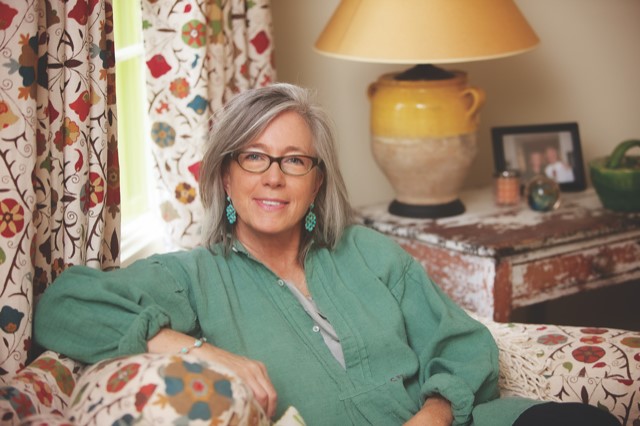 A native of Birmingham, Alabama, Margot Shaw studied art history at Hollins College in Virginia and interior design at the University of Texas. Once a self-confessed "call and order flowers girl," Shaw reached a watershed moment when planning her daughter's wedding. Working alongside the floral and event designer, she recognized the artistry and inspiration involved in floral design and soon began apprenticing with the same designer. Unable to locate a publication that spoke to her passion, she set about creating one and launched Flower Magazine. Now in its 16th year, the magazine has grown to include features on homes, gardens, entertaining – all portrayed through a botanical lens.
Margot is a sought-after speaker at antique & garden shows, museums, botanical gardens, interior design centers, and more. Her new book, Living Floral, published by Rizzoli, is now in its 5th printing.
She is on the National Advisory Committee of the Antiques and Garden Show of Nashville, the Lauritzen Gardens Antique Show in Omaha, and is a long-time board member of the Antiques at the Gardens in Birmingham. She is also on the Community Advisory Board of the Center for Depression and Suicide at The University of Alabama at Birmingham, a member of the Garden Club of America's Red Mountain Garden Club, and sits on the advisory board of the Blackwarrior Riverkeeper.
The Women's Committee extends its gratitude to:
Culinaire
Liz Carr
The Staffs of the Carnegie Museums of Art and Natural History

Vivian and Bill Benter
Betsy and Doug Branson
Ann and Paul Bridges
Ellen Still Brooks
Margot and Greg Curran
Mary Louise and Henry J. Gailliot*
Barbara and Mike Granito
Janet and Bill Hunt
Susan and Marty McGuinn
Gail and Tom Murphy
Jennifer and Jay Muse
Carrington North and Douglas Holmes
Helana and Bill Pietragallo
Mary Margaret and Lloyd Stamy
Barbara and Ngoc Thai

*deceased
Ritchie Battle
Debra Kline Demchak
Dawn and Chris Fleischner
Gabriela and David Porges
Brenda and David Roger
Georgia and Chris Rossi
Ginny and Dick Simmons
Drs. Barbara and Al Biglan
Lynn and Chip Desmone
Deborah Dick
Sheila Reicher Fine
Ina K. Gumberg
Elizabeth and Worth Hobbs
Joseph E. Imbriglia, M.D.
Katie Jones and Nicholas Griswold
Jamie and George Magovern
Peggy and Steve McKnight
Karen and Jack Meck
Jessica H. O'Brien
Kathleen Patrinos
Sandy and Richard Roberts
Carolyn and Scott Sanford
Karen Caddick
Cynthia Cooley
Antoinette DePasquale
Ranny and Jay Ferguson
Melissa Ferrari
Anne Fisher
Stephanie Flannery
Courtney Jones
Sara Leone
Betsy Bechtolt Magley
Carol and James McCague
Kit McClure
Josephine B. Moore
Lois A. Pruitt
Tracey Reading
Loretta Stanish
Jane A. Thompson
Mary Weber
Stacy Weiss
Susanne Wilkinson
ON DEC 2023

Marketing Chair
Jennifer J. Muse
Patron Party Chair
Margot M. Curran

Luncheon Chair
Mary Margaret M. Stamy
Speaker Chair
Barbara P. Thai
Women's Committee, Carnegie Museum of Art
President of the Women's Committee
Jennifer J. Muse
The Women's Committee operates as an independent, non-profit 501(c)(3) corporation registered with the Commonwealth of Pennsylvania. A copy of the registration and financial information for the Women's Committee, Carnegie Museum of Art, may be obtained from the Pennsylvania Department of State by calling toll-free: 1.800.732.0999 within Pennsylvania. Registration does not imply endorsement.